Today is generally the day before Christmas, Christmas Eve. In Switzerland it is the first day of Christmas. We have a family celebration on Christmas Eve. According to tradition the children have to disappear and the "Christkindli" (sort of angel) turns up and puts the tree up with the decorations and presents - although it is the parents that do it. I wasn't used to this tradition when I had my family in Switzerland, but Swiss mother-in-law soon explained how to do it. After the years the kids got older, the Christmas tree became plastic and we put it up a few weeks before Christmas. Basically you have real candles on the tree, looks good, but has its dangers, so you should always have a bucket of water standing around somewhere just in case.

So what does all this tradition have to do with the video clip I made this morning in the local supermarket. I wish I knew, it seemed to me that the famine would be breaking out, or that an emergency was developing. The car park was almost full and so were the shelves in the shop.





Basically I am not a member of the church, and a so-called non-believer, but I do happen to believe that we should help those not so well off as us. This is very difficult to do, especially at times of the year when you see what we are offered. I just wonder how much might be thrown away after Christmas.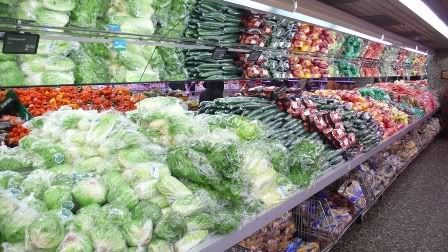 Something somewhere seems to be wrong. Although it seems fairly empty, I just waited for a moment when no-one was around. It does look a bit suspicious when you wander around with a camera in your hand in a supermarket. We are very lucky in our Western world with the choice we have.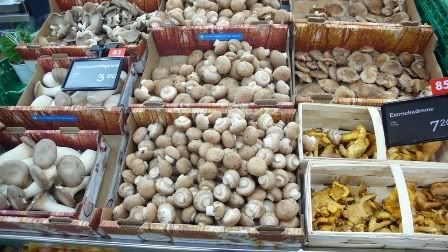 I remember a time when you could buy one sort of mushroom in a shop. Today I don't even know the names of most of them. I won't go on about the tropical fruit that I saw on the shelves in shapes and sizes that are completely unknown to me. Naturally all imported from a country that probably has food problems. The days have gone where we thought it was "chique" to serve up fresh strawberries at Christmas (something I could never understand) - these days it has to be mango, kumquat or whatever.

By the time I got home I was exhausted. I had two men come with me to help, but somehow they both disappeared when I got to the till. I wonder why? Needless to say we will also be enjoying life over Christmas with good food (but no mangoes - only tangerines, nuts and apples) and I did bring a Christmas Pudding home from England when I was there - thanks to Marks & Spencers.

Here's wishing everyone a happy Christmas - enjoy it.