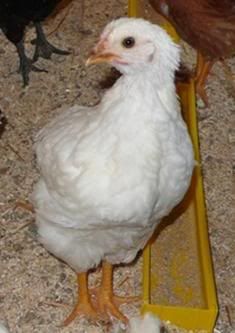 Carrying on with my tour of my friend's farm I visiting the chicken run, more like a house with all mod cons suited to the life of a laying hen. The chickens living on this farm are not there to supply a chicken roast or fried chicken, they have a purpose in their short lives. They lay eggs. The chickens actually have an indoor home and outdoors connected with a sort of chicken slope for coming and going. They seem to be very happy, talkative chickens as you can hear on the short film I made.

Not being an expert on the life of a chicken I was just contented to watch them enjoying theirselves in the sun. Here are a few further photos I took inside


Next door to the chickens the guinea pigs are kept, naturally in their own private sphere. My friend is a registered guinea pig breeder and it is one of her favourite hobbies. As well as the normal guinea pigs she has a few specialities with curly long coats. I would advise to visit her link shown on my blog roll if you are interested in knowing the types she has. Although the web site is in German many names are the same in German as well as in English.
At the moment the guinea pig population seems to be somewhat diminished. They are divided into types and sexes - I mean you cannot have a male guinea pig amongst the females as that would definitely be a source of envy amongst the ladies. She sells the guinea pigs, ladies for 60-80 Swiss Francs and men for 30-45 Swiss Francs according to the quality of their fur. It seems that in the guinea pig world woman are are a treasured possession.


And as a farewell for this article, the farm tractor.