This shows a view of the core of Solothurn and shows "the bycycle bridge", known under this name as only bikes and pedestrians are allowed. Parallel to this bridge a new bridge is being built - see my earlier article.
The new bridge is now open, but only one lane of traffic in one direction. The second lane and train lines have not yet been laid, and it is also forbidden for pedestrians. This morning I took a ride over it, and because it was one solid traffic jam I had plenty of time to take some photos.
It was planned that the first person to drive over the bridge would be the town president in his car. Unfortunately a lady managed to get onto the bridge as first driver before the town president, although I though good luck to her. The trains lines have not yet been laid into the bridge so every side street is full of piles of railway tracks.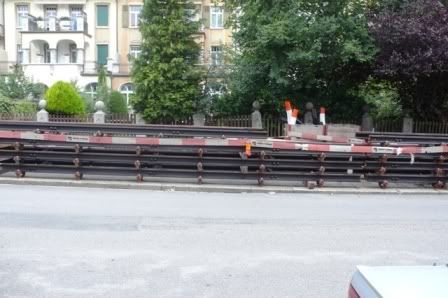 Of course, when we have such an excellant planning to welcome our tourist, business men or people stranded overnight through various traffic problems, we had to have a nice hotel for them and this has also been built simultaneously to the bridge, causing 2 streets to be impassable for the last year or so, and here it is
Eventually I managed to park my car in a side street and had a five minute walk to the part of town I was going to. On my way I saw this quaint little Swiss chalet someone had built to put in the gardens of a housing estate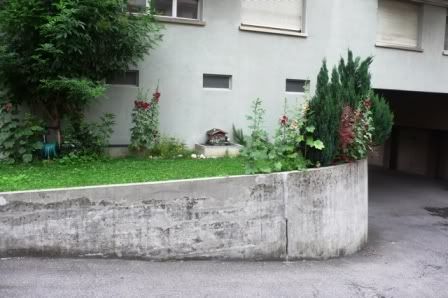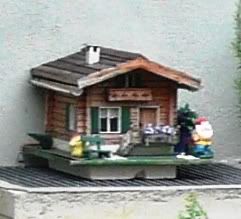 Oh, and before I forget, here is a picture of our new bridge the Rötibruck, still partially incomplete but now looking like every good bridge should.